Best Practices for Managing IT Assets
With all the new 5G devices on the market today, businesses must have a plan around how they procure and track their smartphones, tablets, connected devices, and all IT device and service purchases.
IT Asset Management (ITAM) is a critical process to manage technology assets. A successful ITAM strategy requires a complete IT inventory that gives organizations a quick view of every IT asset within the company. That includes data centers, software, hardware, mobile and cloud assets, networks, employee or user workstations, and any other business technology.
ITAM's ability to deliver insights into your organization's IT assets can help IT executives visualize the ROI on IT assets and deliver data to other key stakeholders on how those assets directly benefit the company's business goals. A successful ITAM strategy will bridge the gap between technology requirements and business needs, ensuring everyone in the organization is working toward the same organizational goals.
There are several "Best Practices" that companies should follow to ensure the success of their IT Asset Management program. Here are some common "Best Practices" to follow:
1. Align to company goals and objectives: Understanding the assets' role in delivery products and services, and critical risks should assets need to be upgraded, replaced, de-activated, etc. are paramount. Having the big picture in mind is the first step in a successful IT Asset Management Program.
2. Align to the asset's lifecycle: Every IT asset has a lifecycle, from acquisition to disposal. Failing to track the asset lifecycle can result in assets being unused, outdated, or improperly disposed of, leading to security, compliance, and cost issues. Centralizing ITAM throughout all phases of the lifecycle, organizations can develop an ongoing program designed to continually support all relevant IT activity in the organization.
3. Clear ownership: Without clear ownership, it can be challenging to keep track of IT assets and hold people accountable for their management. Also, having an accurate owner for each element tracked is also crucial. Only one system or source can be responsible for a tracked data element.
4. Track correct data elements: Know what data elements you need to track and why. If it's not needed, do you need to track it? IT Asset Management relies heavily on having an accurate inventory of hardware, software, and licenses. Any missing or inaccurate data can lead to improper management and result in compliance issues or unexpected costs. It's crucial to maintain an up-to-date and accurate inventory.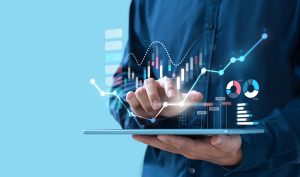 5. Align asset to the correct technology: Ensure the asset data elements are aligned to the technology being tracked. Data center hardware, software licenses and telecommunication assets are very different from mobile devices and should have different templates.
6. Project and vendor management: ITAM requires strong project management to ensure initiatives are organized, efficient and effective. Incorporate your vendors into your Asset Management program as well. Their help can be significant in capturing and maintaining an accurate asset management inventory that provides benefits to them as well as your organization.
7. Documentation management: IT asset-related documentation must be organized and maintained for the entire life cycle of the IT asset. This includes proof of purchases, software licenses, certificates of authenticity, and any other relevant documentation. Inadequate documentation can lead to misunderstandings, compliance issues, and legal liabilities.
8. Financial management core: Financial IT asset management is the "backbone to savings within your ITAM program". Incorporate budgeting, fixed asset reconciliation, chargeback, invoice reconciliation, forecasting, financial audit preparation, and billing if you want your ITAM program to be successful.
9. Open communication and collaboration: IT Asset Management requires cross-functional collaboration between different teams, including IT, procurement, finance, and security. Poor communication and collaboration can result in lack of buy- in and support to the Asset Management program leading to data inaccuracies and inefficiencies in asset management.
10. Incorporating compliance requirements: IT Asset Management should comply with legal, regulatory, and industry standards. Ignoring compliance requirements can result in penalties, legal liabilities, and damage to a company's reputation.
Overall, following these Best Practices can help organizations effectively manage their IT assets, reduce costs, improve productivity, and enhance their overall security posture.
Since 2002, OVATION has been helping enterprises manage their wireless programs with thought leadership and managed services globally. Contact us to discuss how we can help integrate best practices into your IT Asset Management program to deliver the Best-in-Class results!