Business Internet is Here, and it's Wireless!
Fixed Wireless Access and 5G and 4G LTE Business Internet, is rolling out to businesses across the country, providing a flexible and reliable options for those who are ready to move away from traditional wired broadband connections.  FWA is also poised to narrow the digital divide by providing a broadband option for consumers, especially in rural and underserved areas, through the rapid and efficient deployment of 5G technologies.
If you are curious to learn more details about what exactly Fixed Wireless Access is and how it works, see our recent blog: "What is Fixed Wireless Access and What Does it Mean for the Future?"
FWA and this new Business Internet is changing the competitive dynamics in meaningful ways. Up to this point, wireless providers haven't necessarily competed with hardwire service providers. They have, in fact, often been customers of one another.
Wireless carriers have a few different options for Fixed Wireless Access/5G and 4G LTE Business Internet. Here is a quick summary as to how each carrier is positioning FWA.
AT&T launched 5G Fixed Wireless Access for businesses in March 2021. Customers can choose from several options of routers, and they can pay for the speed they want (50 or 100 Mbps). AT&T positions these services as fiber alternatives, such as in areas where fiber is unavailable. Fixed Wireless Access offers the same control and security that fiber has, through dedicated access to the mobile network not accessible by other devices. This service can work especially well for larger retailers that have many distributed sites, allowing for a centralized broadband option.
Verizon launched 5G Business Internet (FWA) in April 2021, beginning in 24 cities. Verizon leveraged its 5G Ultra-Wideband high-speed network to provide Fixed Wireless Access for business customers. Verizon currently offers three service tiers – 100Mbps, 200Mbps, and 400Mbps, with a ten-year price lock-in until 2031. Verizon has positioned its Fixed Wireless Access service as a cable alternative, that is fast, reliable, and flexible. In addition to 5G Business Internet, Verizon offers Fios (a fiber-optic broadband internet service), and LTE Business Internet. Verizon has also partnered with Cradlepoint to announce the certification of Cradlepoint's W1850 5G Wideband Adapter to provide C-band spectrum connectivity across Verizon's 5G Ultra Wideband Network.
T-Mobile offered a solution they call "Work from Anywhere" (WFX) in March 2021. WFX includes three solutions: Enterprise Unlimited 5G plans, Collaboration Tools, and Home Office Internet. Home Office Internet is positioned as a low-touch solution that is shipped directly to employees to self-install in their home use. This is different from the AT&T and Verizon solutions that are positioned for business use. However, Verizon  launched 5G Home Internet earlier this year to compete with T-Mobile's Home Internet Solution. In April 2022, T-Mobile announced its 1 millionth Home Internet customer. In addition, thanks to T-Mobile's 5G network expansion, an additional 10 million homes nationwide are now eligible for Home Internet service.
Benefits of this "new internet" that is wireless
As we move into this new space where mobility is becoming a central part of enterprises business continuity strategies, here are a few of the benefits for this service: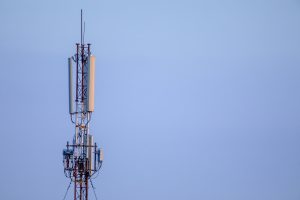 Quickly connect new locations, temporary locations, new branches, etc…The ease of installation and setup of 5G FWA, without the need for costly digging to lay copper cables or fiber such as that required for the wireline technologies, means that 5G FWA is becoming the preferred access connectivity choice.  The last mile broadband access is a complicated process that involves a long period of engineering practice, difficult secondary construction, and high maintenance costs as well as high complaints caused by the destruction of property and decoration.
Provide your business with quick connectivity solutions. Many locations still do not have broadband access while wireless coverage is becoming available in almost all locations. For retail locations, multi-tenancy situations, remote locations and mobile environments, 5G will make it easier for branch locations to stay connected to headquarters.
Very quick speed and increased capacity.  5G Business Internet offers speeds up to ten times faster with reliable and low latency performance overcoming the shortcomings of previous wireless connectivity options. The health sector has significant 5G use cases and opportunities. Today, some surgical equipment needs to be both connected and air-gapped from their networks for security reasons. Mobile health workers need access in the field, and patient diagnostic data needs to be transmitted between ambulances and emergency rooms. 5G is a great tool for these areas where latency, security and high bandwidth are all critical.
Provides a platform for next-gen technology.  The race is on with network hardware providers developing 5G FWA customer premises equipment (CPE) offering features to unlock the benefits of 5G Business Internet with costs effective and easily deployed and supported solutions.
Contact OVATION Wireless for assistance with exploring your 5G and 4G LTE Business Internet options to ensure your configure a complete end-to-end program resulting in a successful deployment realizing the full benefits that wireless Business Internet can bring to your enterprise.  Since 2002, OVATION has been helping enterprises with all of the wireless needs.  Our professional and Managed Services are here to complement your resources with thought leadership, managed services best practices and technologies that provide process automation and visibility.