Tips for Optimizing Wireless Expenses in 2022
The new year always signals a time to reset and refocus time and energy to areas of improvement and growth. Wireless expenses can change quickly for a business because the charges are based on consumption or usage. With the wide range of various devices and plans at play, perhaps it's time to review your wireless expense management and optimization strategy to determine if there are some quick wins for your bottom line.
Smartphones and connected devices are a critical part of our business and personal lives and with the continued build out of 5G, we will see an increase or "supercharge" of what these devices can do for us. Everyone talks about data, and when it comes to mobile usage, data is king. But as more businesses refresh their inventory to the newer 5G compatible devices, data usage and overall usage in general will increase as will the demand for those shiny new 5G devices, including Machine-to-Machine and IoT devices. Having control of your wireless expenses will be important this year as we see more mobile applications being developed and released, streaming services booming and the Internet of Things (IoT) exploding… all of this translates to a significant increase in data usage for most companies.
Enterprises can review their employees' usage and utilization of contracted carrier rate plans – sounds pretty straight-forward, right? Without a well-defined process, the knowledge and experience with ever-changing mobile plans, or the right tools, this can be an unsurmountable task when managing thousands of connected devices. Adding fuel to the fire are your business units that are clamoring for hundreds more devices for their newest projects.
Here are a few wireless expense management tips to help your business gain control and make sound decisions when it comes to your corporate wireless devices and services: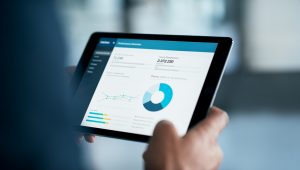 1- Review device inventory levels. Determine if devices can be reused versus ordering new ones. There are resources available to securely delete all data and refurbish many 1, 2, or 3-year old devices that function perfectly.  This is an especially great practice today given device shortages and longer lead times with supply chain).
2- Identify zero usage devices. Desk drawers have a way of collecting unused wireless devices that can be repurposed or recycled adding money back into your program.  Partnering with your business units to help identify and return unused devices is a simple task that can yield tremendous results.
3- Don't assume unlimited data plans are best. Understanding all the new plans and features and then performing a comprehensive forensic analysis will determine which is most cost effective for your users.
4- Convert BYOD devices to corporate liable for more control and significant overall cost savings. Outsourcing wireless expense management to your employees is not a best practice.
5- Review your wireless policy to re-evaluate the business justification for a corporate liable phone. This includes which carriers and devices are available in your markets and establishing a device refresh plan that proactively identifies and updates devices in the most economical way for your mobility program.
6- Lastly, establish an exception process for employees to follow if their business' needs require non-standard solutions. Your mobility program is there to enable and support the business.
As inflation and the costs of goods has risen over the past few months, many businesses are reviewing their operational and business expenses to see where improvements can be made to counter these increased costs. Including a Wireless Expense Management project in your first quarter initiatives is part of a good strategy and can provide a significant savings to fund other projects.
Contact OVATION for a free mobility assessment to learn how much your business can save on wireless expenses.