The Ultimate Guide to Refreshing Your Mobile Devices
Don't let a sluggish mobile device slow your business down. Our guide will provide some practical tips and tricks to refresh your devices and optimize performance, however, it could just be time for a mobile device refresh project.                                                                                                                                                                                                                                                                                                                                                                                                        Are your employees' mobile devices running slow and causing frustration? It may be time to refresh your devices to optimize their performance. This comprehensive guide will provide you with tips and tricks to help speed up your mobile devices and improve their overall functionality. For the IT manager dealing with hundreds of devices that are aging, sometimes it's not so simple, a strategy and plan must be constructed for an efficient and comprehensive refresh project.
Why devices need to be on a regular refresh cycle
End of life devices
Operating Systems are not supported
Reduce risk and vulnerability of malware and hacks, increase data security
Take advantage of new features and applications to enhance your business
Ensure devices are working optimally at best performance levels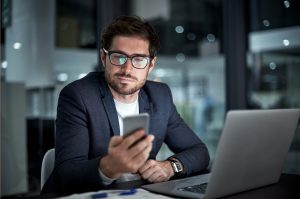 Tips for smartphones for better performance
Make sure you have the latest OS and updates installed on your device. It's always important to keep your phone up to date to avoid security vulnerabilities and potential hacks into your device and data.
Clear app cache or data storage. Just like you do this on your computer, you need to do this on your device, every time you visit a website, it is stored on your device, clear these out when you are finished browsing.
Get rid of unnecessary apps you no longer use. This will kill processes that may be running in the background and can improve overall performance.
Disable 'bloatware' or pre-installed apps that came with your phone. If you don't know what they are, you likely are not using them or do not need them, they simply take up space on your device.
Clean up your phone screen. Organize and clean out all the short cut icons on your display, remove live or animated wallpapers. This will allow your phone to use less battery and CPU usage if the icons, wallpapers are optimized and organized.
Disable ambient notifications. Many devices will show all the newest notifications at a quick glance on the home screen, however, while this feature can be very handy, it comes at a performance cost and usually drains your battery. Consider disabling this if possible.
Consider a factory reset only as a last resort                                                                                                                          If all else fails and your mobile devices are still running slow, consider a factory reset as a last resort. This will erase all data and settings on the device, returning it to its original state. Before doing so, make sure to back up all important data and files and more importantly, check with your IT department before you do this for any other best practices. Keep in mind that a factory reset should only be done if all other options have been exhausted, as it can be a time-consuming process to restore the device to its previous state.
Deciding when to upgrade                                                                                                                                                            In conclusion, refreshing mobile devices involves a holistic approach encompassing software optimization, battery management, storage optimization, performance enhancement, personalization, security measures, and, when necessary, hardware upgrades.
By following this comprehensive guide, users can revitalize their mobile devices, ensuring they remain efficient, secure, and enjoyable to use for an extended period.
Enterprises, not employees should provide clear direction on when to upgrade devices, provide upgrade standard models, memory and accessory options and instructions on how to return old devices.  Gone are the days when employees decide when to upgrade.
Since 2002, OVATION has been helping enterprises with deploying comprehensive wireless programs that provide cost effect processing in the ever-changing world of wireless.  Our resources bring thought leadership and best in class managed services to our customers globally.  Contact OVATION today to learn how we can support you device refresh strategy.